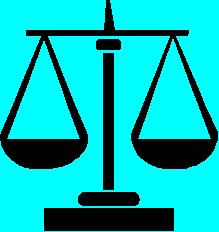 Judith Smith LL.B (H ons.) (Leeds) (U.K.)

Judith Smith is

in-house Legal Counsel with the Public Utilities Commission , the national regulator of utilities, including telecommunications

, a position which she has held since August 2001.

She received her LL.B (Honours) from the University of Leeds, England in 1991 and was called to the

Honourable Society of Lincoln's Inn

and admitted to the Bar of England and Wales in July, 1992.

She was admitted to the Bahamas Bar in October 1992.
After call to the Bahamas Bar, she was employed at the Office of the Attorney General, Government of The Bahamas, where she remained for six years. While at the A.G.'s Office she conducted criminal and civil litigation, prepared and advised on leases, conveyances, contracts and applications for concessions under the Hotel Encouragement Act, and reviewed and presented mutual legal assistance and letters rogatory requests.
In 1999 Judith joined the Trust Department of Cititrust (Bahamas) Limited. During her 2 year tenure, she administered complex trusts.
Judith also holds a Bachelor of Arts degree in French (distinction), obtained from Tennessee State University in 1981 and a Masters of Business Administration from the University of Miami received in 1985.
Training :
Reporting for International Conventions - Jamaica
National Association of Regulatory Utility Commissioners – Michigan State University
Power Sector Reform and Regulation – Adam Smith Institute, United Kingdom
Publications:
Contributor to 'Know Your Rights' column in the Nassau Guardian
Contact:
- To Lex Bahamas Lawyers Index